Send Later Feature
How do I use Send Later?
After composing a message, click the "Send Later" button in bottom right corner of compose view to open up the menu. If you decide to use the custom field to enter in a specific delivery time, hit the "OK" button once you've input your designated time and your message will be scheduled. For any preset or programmed times in the menu, all you need to do is click the one you'd like and the message will be scheduled.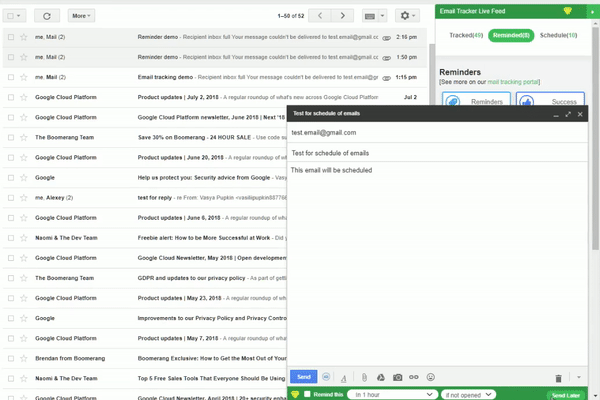 Please note! When you set time period for scheduling then you will see overlay dialog with message "Scheduling.. Please wait.". In this case you can't interact with gmail's compose message dialog for a minute while our script is working.