EmailTrack - Schedule and Send E-mails out usage
How do I cancel a Email Tracking message?
Sometimes your messages become irrelevant and you want to hide/exclude them to reduce the clutter.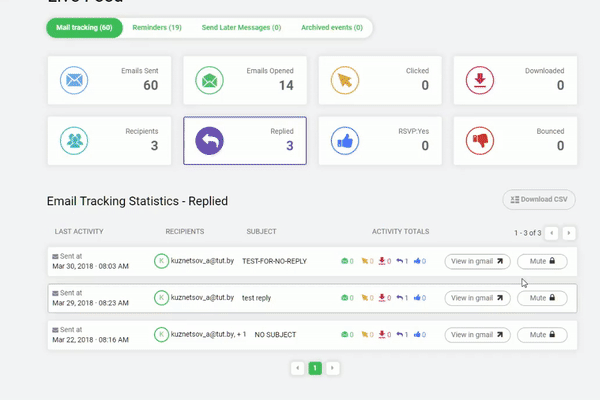 We thought about this and did a mute feature which moves your tracking messages to the Archived tab. You can findit here and use the unmute feature if you wish to return the message back to the appropriate tab on the dashboard.