EmailTrack - Schedule and Send E-mails out usage
Where can I see status of my Email Tracking messages?
Status of all tracked messages will be available in your Live feed dashboard in back-end, where you have registered after install of extension.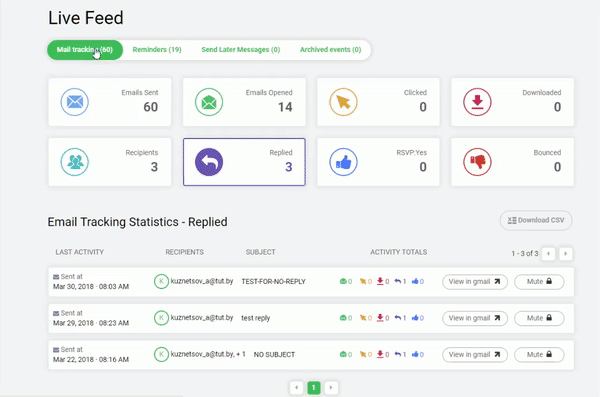 You can see status of tracked messages, messages marked for reminders, check send later messages, all of them have own tab with various filters. Everything is made for your convenience. Enjoy!